Search Engine Optimization – SEO Johannesburg
–
SEO Johannesburg
Every website owner knows that ranking high in the search index of Google increases your scope of new and potential business. At WDS Creative we offer a comprehensive SEO service that details all aspect of achieving an impactful online marketing strategy with years of experience in optimizing websites
WDS Creative formulated the best strategies to achieve high visibility keeping in Google. With more than 200 signals that are look at when it comes to indexing your site by the most popular search providers it is critical to look at a solid optimizing strategy for any website.
Our focus is getting your website to page one of the index with clever non obscure SEO strategies
Experienced with Google guidelines and signals our team will integrate an advance SEO strategy that works
Increase your indexed rank and extend your reach, start promoting your products and services fast
We specialiste with targeted SEO for regional, location based indexing and optimization for Google
We have proven methods providing smart SEO, that will increase the traffic to your website which intern will lead to sales. SEO is paramount for launching and managing a successful online marketing strategy for business as more and more customers move online to do business.
Focus Search Optimization
Organic SEO – Achieve high ranks by optimizing your website
Keyword Research – Integrate Custom Keyword combination to achieve desired ranks
Create awareness of business information, products and services to new and existing markets
Increase conversion rates and sales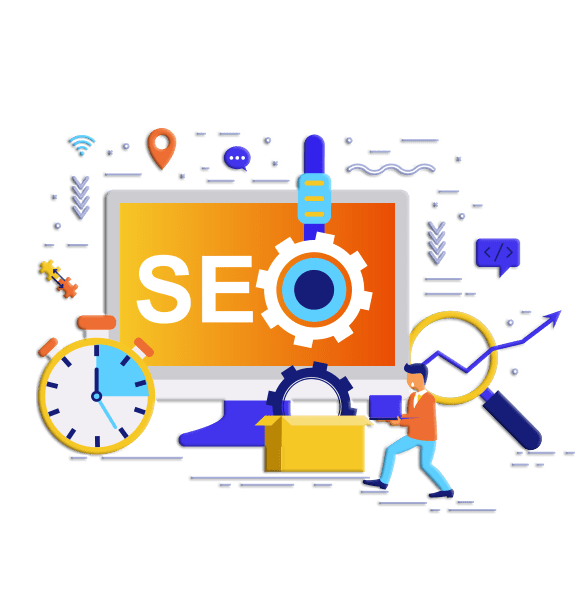 SEO Process
SEO is not rocket science once you understand the guidelines on how the search engines rate and access your website. Critical to any search engine optimization strategy would be to firstly review your website to see how it is structured and if it complies with the guidelines and standards of Google and Bing. Once this is done we will research the best way forward to maximize your website, this includes
Researching your competitors
Researching top performing websites
Research Keywords combinations
From here we implement an optimized strategy in all your pages to ensure that your website will rank and achieve good visibility. Once the onsite optimization is done we will request all the popular search engines to crawl and index your pages.
To monitor your progress and indexed or ranked pages we will add your website to the Google webmaster tools account as well as Google Analytics.
SEO Johannesburg we have you covered
Looking at advanced SEO Strategies we plan, deploy and maintain effective online marketing plans for our clients. We research and investigate the best possible search engine optimization strategies for  your growing demand and beyond. You are welcome to contact us to discuss a strategy that will outline your online marketing strategies for short and long term goals. Visit our small business SEO overview