Shopping cart web design Johannesburg
Shopping cart web design made easy! E commerce in South Africa is booming. More and more businesses are looking at taking their products online to remain successful and competitive. Also, it is critical to invest in a good online platform to deploy your products.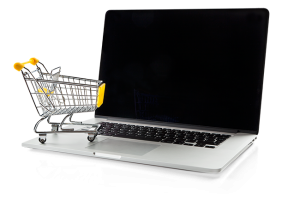 At WDS Creative our focus is to design and develop shopping carts that will enhance your business profile.  Furthermore our designs provide a unique and pleasant shopping experience to your customers. All our designs are responsive, eye catching and easy to navigate.
All about shopping cart web design.
Review our Shopping cart web design overview and processes
We believe that simplicity is key, included in all our designs we offer a complete integration of shipping methods, ordering and invoicing systems. This  ensure easy maintenance and upkeep. We use the latest technology to compile our shopping cart websites and support all our developments in full.


E commerce website features
Our systems are deployed fast and ready to trade. Also, we provide you with the required tools to manage, upkeep your online store. Furthermore this includes managing and adding products, inventory management, order notification system. We also safeguard your store with the latest security applications. This ensure that your store is always open for business.
Taking your store to the next level (Search Optimization)
Having a great looking store is not enough. Extend your reach with an advanced search engine optimization program that also with increase your visibility in the most popular search engines. Furthermore track and analyze how your visitors and customers are browsing your website. Receive monthly reports and analysis on how to improve and extend your marketing reach.
Migrating your Virtue Mart, Woo commerce Shopping Cart
If your shopping cart website is integrated with an outdated version of Joomla or WordPress, do not stress we can help you. We have successfully migrated Virtue Mart and Woo Commerce shopping carts based on to the latest version of Joomla or WordPress platform.
Bulk Importing Products
Tired of populating many products products into your VirtueMart or Woo Commerce shopping cart. We can save you the time and effort with custom csv import tools that will assist you to bulk import your products as well as your images.
Custom Product Feeds for your Shopping cart
If you would like to integrate your products into 3rd party websites such as Price Check and Bid or buy.  We can assist you creating custom xml feeds for your shopping cart and products
Professional Themes and Templates
We seamlessly integrate your brand into our professional templates. Furthermore with attention to detail we focus our design efforts on user experience as well as the latest Woo Commerce and VirtueMart technology on offer.
Shopping cart web design Johannesburg
As a value added service all our new shopping cart web design projects ships with a 3 months priority support. Our aim with the maintenance program is to ensure that we can resolve technical issues fast. We also include minor maintenance and upkeep at no charge.
Learn  more about our responsive web design.